Do you need to send Send Sympathy and Funeral Flowers? This Is Our Guide to Choose the Right Flowers Before Attending a Funeral.
Sending bereavement and sympathy flowers to someone who has suffered a loss is seen as a gesture of kindness. It shows that you care for them and will be there in tough times. When choosing your bouquet, you need to keep in mind the significance each flower bears. You also need the assurance that you give high-quality blooms that will send a beautiful sentiment instead of a burden.
As Dr Alan Wolfelt tells us, flowers convey love, facilitate expression, provide meaning and communicate emotions that we cannot say through mere words. Flowers given at a funeral are symbolic of certain feelings, and sympathy flowers bear a different message.
Here are some of the best Sympathy flowers in Deerfield to go with:-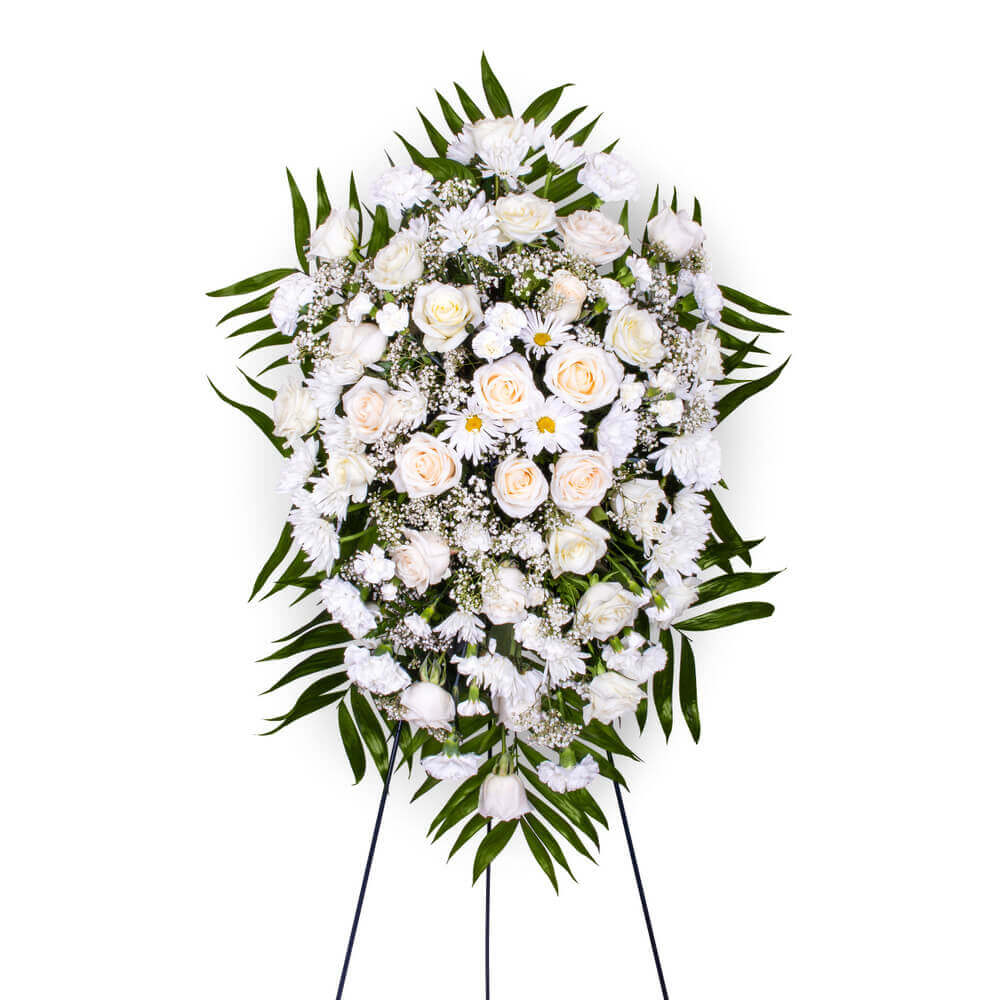 LILY
When someone says, "This smells like a funeral home," then there must be lilies around. This lovely flower blooms in summer and often signifies renewal and birth. The lily is a powerful symbol of hope and has that spirit of the loved one that will give the grieving family strength to carry on. The white color carries the sense of purity and youth, making it a great choice for the funeral of someone who has died at a young age.
ROSE
This enormously popular flower finds its usage on various occasions. Roses come in different colors, and each color has its meaning. White roses, just like the lilies, tend to represent purity and innocence, so they are again a good choice for funerals. Peach roses represent sincerity and gratitude so; they can be taken to the funeral of a person who has blessed your life. Yellow roses signify friendship and represent that you extend your support for the grieving family. Providing the Best Flower Delivery in Deerfield, we promote the message to pray for the peace of the deceased soul and the peace of the loved ones left behind.
ORCHIDS
Orchids come in various colors, and each orchid represents the phrase, "I will always love you," so when taken to a funeral, it will carry the thought that the deceased person will be in your heart forever. Also, orchids make unique gifts as they even last much longer without wilting. We aim to provide orchids that also signify rebirth and innocence.
CHRYSANTHEMUMS
The meaning of these flowers varies globally. In America and Europe, these flowers signify sympathy and honor, so they will carry the meaning that you stand in solidarity with the family that has suffered a loss. The color of this flower plays a vital role in the purpose as well. Red chrysanthemums symbolize love, while the white ones symbolize purity and innocence. In Asia, chrysanthemums usually bear the meaning of joy and rebirth, so they are usually taken to baby showers instead of funerals.

CARNATIONS
The carnation is a symbol of love derived from the word 'incarnation,' the Latin word which means God in the Flesh. For Catholic funerals, this can be a good choice since it's believed that they were created from Virgin Mary's tears. More generally, it can be used to show love for the family whose loved one has passed. Carnations are available in different colors, and each of them bears a different meaning. The white ones signify purity and innocence and that the loved one has returned to complete peace, whereas the pink ones represent love. Since carnations are considered as Mothers' Day flowers, they can be taken to the funeral of a person who was a beautiful mother to her children.
HYACINTH
The purple hyacinth signifies sorrow and regret. Sometimes, a bare acknowledgement of the grief of the mourning family can be so much more than just words. Purple hyacinth will signify that you are allowing the family to grieve, and you can communicate sympathy as well. Let them feel that you are aware of their suffering and that you care.

GLADIOLUS
The gladiolus is the representation of strength and character. Giving this to the family essentially reminds them about how wonderful human beings they are, and you encourage them to move forward in the grief journey. Gladiolus does not ignore pain or loss, and rather it gives compassion. It reminds the mourners about their strength and the strength of the person who passed away and gives the family motivation to stay strong and move forth in life.

HYDRANGEA
Hydrangea is a flower of sympathy. If you opt to send condolences, this can be a great choice. You can send many hydrangeas grouped or even send a potted plant as a memorial of the person who passed away.
TULIPS
Tulips traditionally symbolize love. Just like roses, tulips come in different colors, and each color represents a different emotion. Red tulips represent seep love. Yellow tulips symbolize hope, and so carrying these to a funeral will radiate life. White tulips are symbols of worthiness, and in case of a funeral, they should be sent to someone of high regard.
CONCLUSION:-
The cultural symbolism of flowers that represent death varies from culture to culture. A flower that represents death and sympathy in one culture will represent birth and life in another. So, as an experienced Deerfield Florist, we make sure to help you choose the right flowers before attending a funeral.